The beach club
like no other

.
If you want to indulge in partying by the mediterranean sea head down to Medasia Playa & experience the unique vibe of this top-class outdoor venue. The playa is a versatile location that transforms depending on the time of day. A sprawling beach club, a top-notch restaurant, and a live entertainment venue, Medasia Playa stands out as the place to be in the height of summer.
2 POOLS
300 SUNBEDS
2 RESTAURANTS
3 BARS
INDOOR CLUB
ACCESS TO THE SEA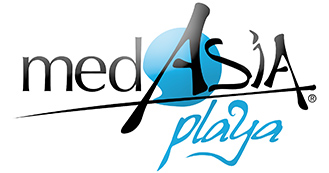 LAVISH ALL AROUND
CHECK-IN, GET THE WRISTBAND
AND ENJOY A FULL PACKAGE

OF STUNNING EVENTS.
Hotel Accommodation
Free entrance to MedAsia Playa excluding sunbed including public holidays. Sunbed is €17.50 from Monday – Friday and €20 Saturday – Sunday. Gazebo is €75: €30 booking fee and €45 food & beverage credit to spend.
Free Use of Indoor Pool and Free Use of Gym