Party Everyone!
BORA-BORA IBIZA-MALTA!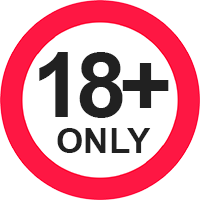 The newly launched Bora Bora Ibiza Malta is dedicated to offering a truly magical and unforgettable experience, full of the authentic essence of Ibiza to make all those who seek to spend their holidays on the beach in the sun and always close to the music they enjoy and the best crowds one can be in.
DISCOVER
BORA-BORA IBIZA-MALTA
Discover all that Bora-Bora Ibiza Malta can give you. From the hippest resort to the best beach club on the Maltese islands. Browse the site and discover our offers and come to Malta to enjoy the parties!
LAVISH ALL AROUND
POOLSIDE

EXPERIENCE
Hotel Accommodation
Free entrance to MedAsia Playa excluding sunbed including public holidays. Sunbed is €17.50 from Monday – Friday and €20 Saturday – Sunday. Gazebo is €75: €30 booking fee and €45 food & beverage credit to spend.
Free Use of Indoor Pool and Free Use of Gym
"The resort is welcoming and surprises you with all its amenities. The promoters really know how to have fun"
Stay safe now and live the island lifestyle we all deserve